Postgraduate study and research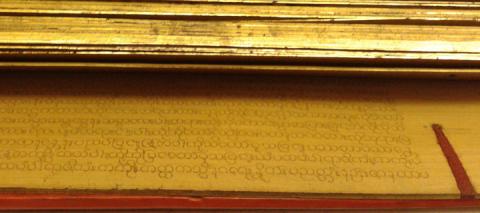 Masters and doctoral level enquiries are very much encouraged. Although we do not have a specific programme for Buddhist Studies, you can study Buddhism as part of postgraduate programmes in Art History, Asian Studies, Philosophy, or Religious Studies.
Please browse members' profiles and contact EBS or appropriate individual members of the committee to chat about your project and supervision. For PhD programs, potential applicants are allowed to have two supervisors. Applicants should submit their applications to the school where their principal supervisor (or lead co-supervisor) is affiliated. It is not necessary for the assistant (or co-) supervisor to be affiliated with the same school as the principal supervisor.
Either taught or research masters and PhD degrees are available through our graduate schools.
Funding opportunities can be accessed via the relevant school pages:
Asian Studies postgraduate study
History of Art postgraduate study
School of Philosophy, Psychology & Language Sciences postgraduate study